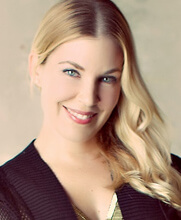 Welcome, girlfriend!
My name is Lucille Sorella. I'm an image stylist and femininity advisor who helps crossdressers and transgender women improve their feminine images.
I created "The Stepping Out Secrets Program" to help you become the woman you are meant to be.
Through my proven male to female transformation program, I'll show you how to master all the elements of a beautiful feminine image, including:
Makeup & Beauty
Fashion
Curves
Moves
Voice
Confidence
My goal isn't just to transform you into a woman – it's also to change the way society views crossdressers and trangender women.
I want to prove to the world that crossdressers and transgender women can be every bit as feminine, attractive, and worthy of respect as genetic women.
And I'd like YOU to help me do this by becoming one of my success stories!
Ready to get started?
Click here to sign up for my FREE "Top 10 Secrets for Passing or Blending in as a Woman" video.
Then go deeper by downloading your copy of "The Stepping Out Secrets Program".
Wishing you all the best on your feminine journey!
Love,
Lucille
Lucille Sorella
Creator of "The Stepping Out Secrets Program"